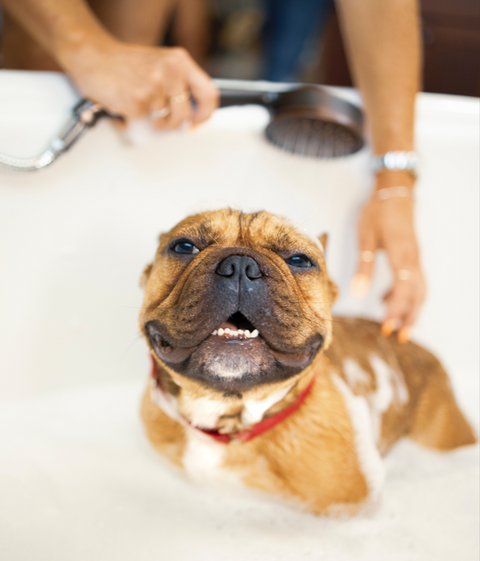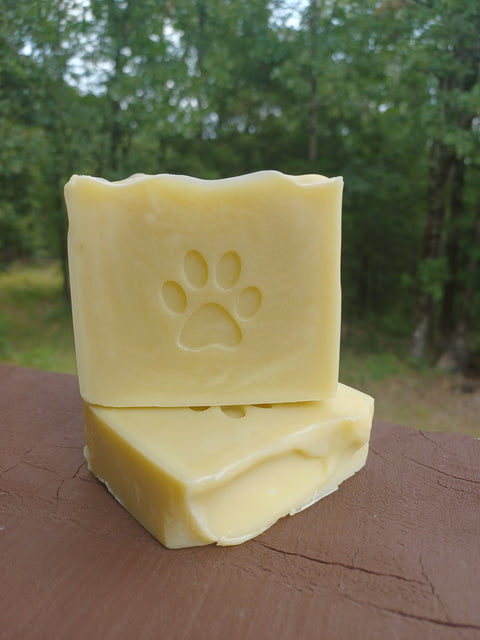 Healing Moon Farm & Soapery
Lavender + Oats Dog Soap
Vegan - Dog Safe - Gentle - Lavender - Oats - Palm Free
Keep your pup clean and comfortable with our detergent-free Dog Soap! Our mild and gentle formula includes oat extract and lavender essential oil to soothe itchy skin and provide a light scent after bath time. Feel confident giving your furry friend an all-natural bath with our paw-approved product.
Key Ingredients:
Organic Olive Oil
Organic Coconut Oil
Organic Cocoa Butter
Oat Extract 
Organic Lavender Essential Oil 
Palm Free
Our Eco-Friendly Commitment
All soaps come shrink wrapped for freshness in 100% home compostable, oxo-biodegradable, food safe, Biolefin™. This shrink wrap decomposes in 3-5 years compared to most shrink wrap plastics which take decades in the landfill. Our labels and their adhesive are made from sugarcane.
We ship products in compostable, recycled mailers using carbon-neutral shipping. From the packaging to the soap itself, everything is biodegradable and eco-friendly. We love our environment!
Ingredients
Ingredients: organic olive oil, purified water, organic coconut oil, castor oil, organic cocoa butter, sodium hydroxide*, oat extract, organic lavender essential oil, sodium lactate
*None remains in final bar
Read more about our sustainable and eco-friendly ingredients
Our standard soaps measure approximately 3 inches x 3 inches x 1 inch. Because soaps are handmade, sizes and colors may vary slightly. Our soaps weigh 4.5oz on average. Due to the use of natural ingredients, you may notice scent and color fade over time, learn more on our FAQs page.