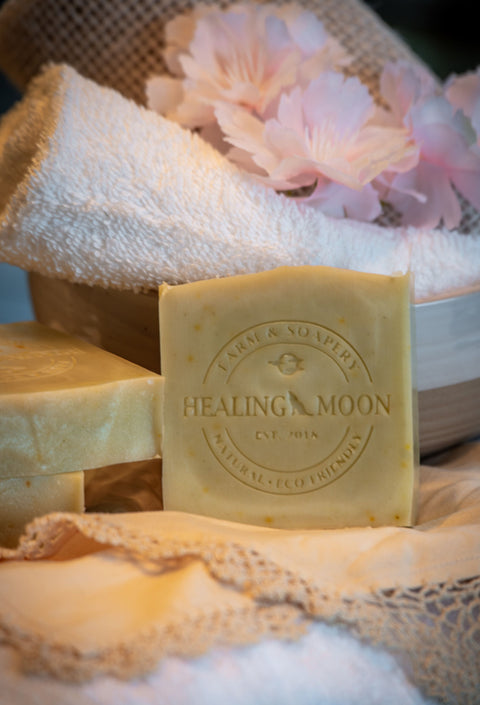 Healing Moon Farm & Soapery
Rosemary + Sage
Rosemary - Sage - Vitamin E - Spinach - Palm Free
Handmade cold process soap bars with rosemary and sage essential oils. Made with spinach powder and vitamin E to soothe the skin. These soaps smell bright and earthy.
Key Ingredients
Rosemary Essential Oil
Sage Essential Oil
Spinach Powder
Vitamin E
Palm Free
Our Eco-Friendly Commitment
All soaps come shrink wrapped for freshness in 100% home compostable, oxo-biodegradable, food safe, Biolefin™. This shrink wrap decomposes in 3-5 years compared to most shrink wrap plastics which take decades in the landfill. Our labels and their adhesive are made from sugarcane.
We ship products in compostable, recycled mailers using carbon-neutral shipping. From the packaging to the soap itself, everything is biodegradable and eco-friendly. We love our environment!
Ingredients
Organic Coconut Oil, Organic Canola Oil, Organic Olive Oil, Mango Butter, Castor Oil, Purified Water, Sodium Hydroxide*, Vitamin E, Sodium Lactate, Spinach Powder, Rosemary Essential Oil and Sage Essential Oil
*None remains in final bar